On
Mon, 10/07/2017 - 16:32
Intuity is a new Strobilurin fungicide from Sumitomo that provides excellent control of White Mould in green beans and lettuce, and for the control of Blossom Blight and Brown Rot in stone fruit . Intuity is a Group 11 fungicide, its active ingredient is Mandestrobin, a unique Strobilurn commercially developed by Sumitomo Chemical Co. Ltd. Intuity has a non-scheduled SC formulation which makes it easier to use and handle. It also boasts a patented latex formulation specifically developed to aid with rainfastness.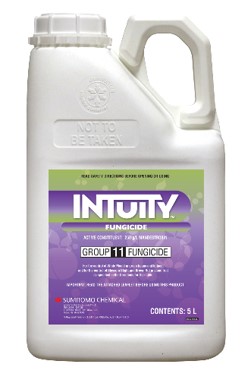 For more information on Intuity, an explanation of how the patented latex formulation works and to see the trial results please click here
To see the Intuity label please click here.